Winterising your Static Holiday Home at Gilsland Park, North Berwick
Winterising Your Holiday Home.
Winter conditions are hard to predict but one thing we can be certain of is a drop in temperature!
Holiday caravans are less insulated than standard homes and residual water can easily freeze, causing pipes to burst, water to escape and damage to your holiday home. With this in mind, now is the time to start thinking about preparing your holiday caravan for winter. Please do not leave it too late or you could return to and find damage to your unit.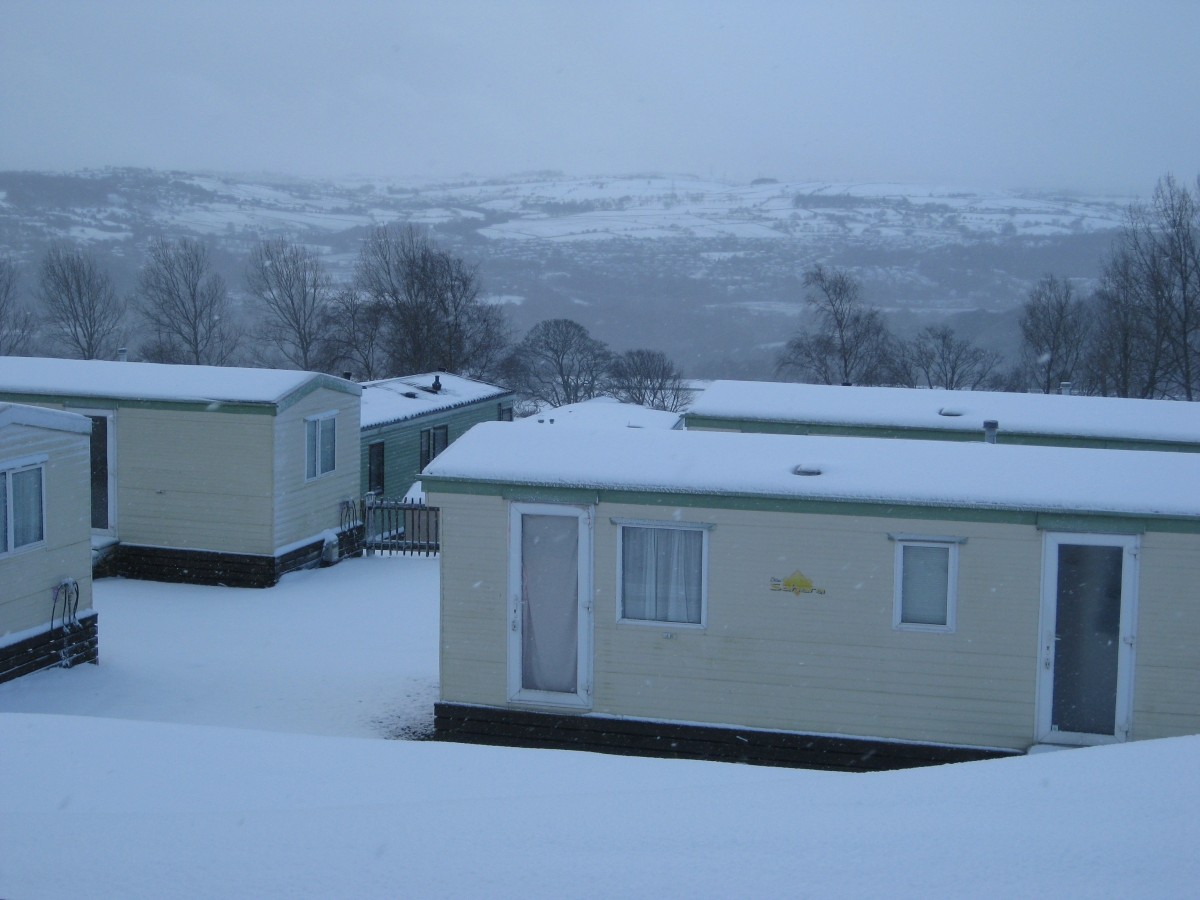 Here are a few things you can do to reduce the risk of winter damage!
Switch off and drain down
If you don't plan on staying in your static caravan during winter, before you pack up to leave you should always turn the water off at the stopcock.
Ensure all equipment is fully drained down within the holiday home.
Please also remember that electricity should be switched off and fridges and freezers left open. If you wish to do this yourself, here is a handy information sheet you might like to refer to:

Remember, central heating systems cannot be relied on as the only precaution, as a simple issue with the pilot light, gas supply or a drop in pressure could cause the boiler to fail.

You should always turn the water off at the stopcock and follow other precautions.
Please also remember to check your insurance cover and their individual prescribed precautions that are required to ensure your holiday caravan insurance cover remains valid throughout the winter.
For Peace of Mind Book a Drain Down Service

Gilsland Park offers a drain down service to include: Turn off of Stock cock, Turn off of electricity, Drain down of water, Addition of Antifreeze to toilets & U-bends and a Compressed Air blow through for £40.
Please book this through the office on on 01620893790 or Contact Us

This is the best precaution against frost damage, as we will endevour to remove ALL water from the systems*

The Team @ Gilsland Park
(*no guarantee can be given).
Back to News & Blog