Yes, I'd definitely say I'm born and bred East Lothian – I love it. For me, East Lothian has the best of all worlds and everything on your door step. It's a lovely part of the world and I wouldn't want to live anywhere else - which is handy as being an Owner/Manager of Gilsland Park in North Berwick, selling North Berwick and East Lothian is exactly what I do! So why do I love it so much ???? I'll do my best to keep the reasons concise and those that know me, know that's a challenge in itself!
For me, East Lothian is all about 3 things; The Countryside; The Coastline and My Family Roots.
The Countryside
I grew up in the countryside outside Haddington. As a child my memories are of summers where we spent ALL of our time outdoors – much of it involved riding ponies but there was also just a whole lot of good, old fashioned playing outside; exploring Butterdean Woods; making dens at Yellowcraigs; picnics at Seacliff and cycling all over the county! Generally, we got very mucky – the washing machine was always going but we were certainly never bored and we slept soundly at night! In summer, mum would pack all 4 of us up with our ponies and armed with a picnic that would feed a small army we spent most of the summer days on farms and the country estates all over East Lothian - taking part in some sort of pony club event or competition. It's not until you travel to other places that you appreciate just how beautiful and special the countryside of East Lothian is and how lucky I've been to spend my childhood exploring it. The old estates of Archerfield, Biel, Smeaton, Spott, Scole and Tyninghame - to name but a few are set in the most spectacularly beautiful countryside – rolling hills, mature trees, fields, hedges and dykes.
Butterdean Woods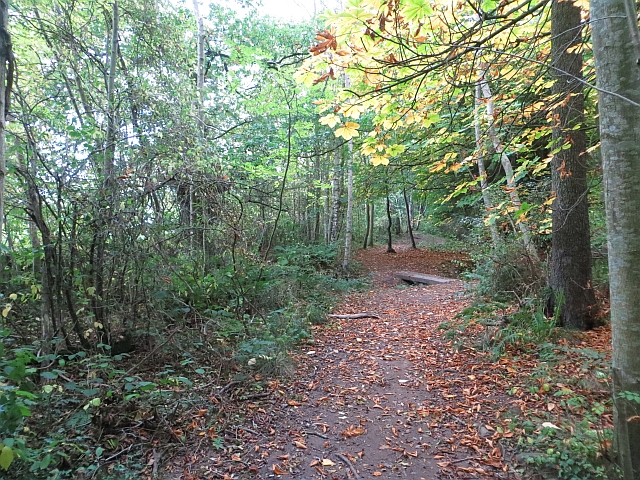 The Coastline and Beaches
However, it's not just the Countryside that I love, it's also the outstanding Coastline and Beautiful Beaches and crucially the fact that one is never far from the other. So, no matter what you crave or what the weather dictates, it's all at hand! Milsey bay in North Berwick with the safe yachting pond great for a paddle, the rock pools beyond and ofcourse the promise of a visit from the Lucas Van. A whole day can be spent Crabbing at North Berwick Harbour and is a firm favourite with my three. Seacliff Beach for a picnic with it's dramatic view of Tantallon Castle and the great Bass Rock out to sea and finally Tyninghame and Ravensheugh, with its sheltered walk through the woods before it opens out to the huge expanse of beautiful sands, where the cobwebs really can be swept away. All very special.
Crabbing @ the Harbour & the Old Pier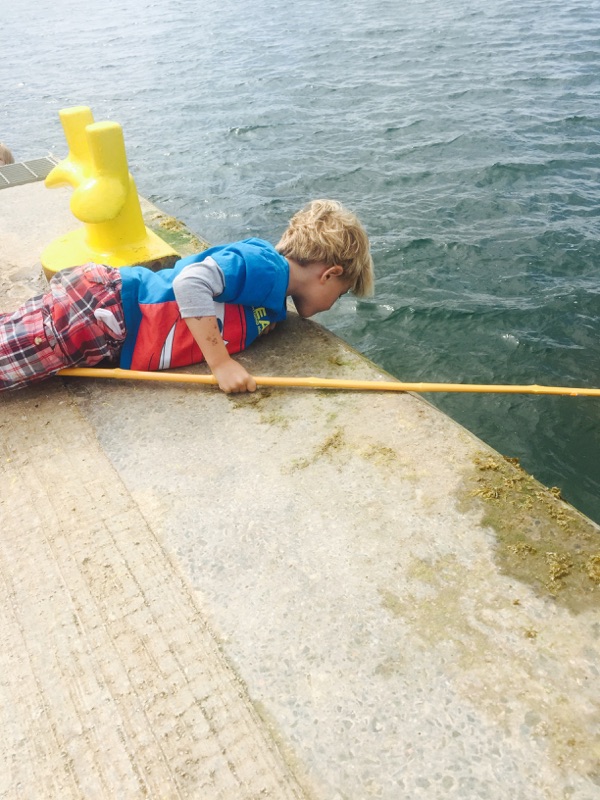 Family Roots
Growing up we spent a great deal of our time at North Berwick, particularly Gilsland, where Granny and Grandpa lived and ran the Caravan Park. Every single Sunday without fail we were there, as were my aunts', uncles' and cousins'. Granny cooked up a Feast of a Sunday Roast whilst Grandpa set us all to work with whatever needed done on the Park be it helping campers to their pitch; parking a touring van or cleaning the toilets. I love hearing of others' memories of Gilsland – if you have any, please get in touch here or send in your old photos Contact Us . We were also keen farm hands and often required for gathering, dipping and shearing the sheep or indeed persuading cattle into another field! In Grandpa's eyes' you were never too little to stand firm, crook in hand, waving your arms in an attempt to chase the cows to where he wanted them moved! I never thought it odd that my dad could be a Dr in the week and then get involved in dipping and shearing the sheep, baling hay or mending a fence at the weekend – it was just what we did!
Some things change but some things stay the same……….
So, Granny and Grandpa are no longer with us and Uncle Bill and Aunty Anna have since retired but Gilsland Park is still a holiday park and remains in family ownership and management. Since 2013 myself and my brother, Adam are the 4th generation to own and run the park.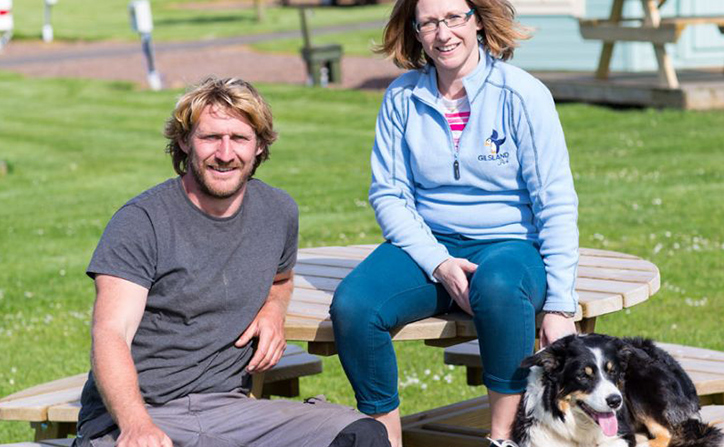 North Berwick and East Lothian are so diverse in what it offers the holiday maker in terms of fantastic beaches, 5 * attractions and award winning restaurants. So, the development of a strong holiday fleet at Gilsland Park was a major focus for us in 2013 and will continue to be developed in 2017 when we will see a large investment and exciting development.
The holiday offering at Gilsland will be upgraded and expanded so we truly can offer something for everyone and all budgets. The brand new range for 2017 will include upgraded Glamping Cabins and the "small but perfectly formed" Studios for couples and families alike – for those looking for a wee bit more luxury there's even one with a hot tub! The 2 & 3 bedroomed modern holiday homes are continually upgraded and offer easy and practical accommodation and then taking pride of place at the front of the park are our ever popular 3 bed roomed Hot Tub Lodges. Included in the investment are plans to replace the old, tired toilet and shower block with a 5 * building housing toilets, showers, camp kitchens and an indoor play room. The new fully insulated glamping units will be placed in an extended part of the park where they will enjoy south facing views over the countryside of East Lothian, North Berwick Law and Adam's little flock of sheep who are due more lambs at Easter. Adam is a novice shepherd, he and his dog, Corrie, certainly have a unique method of gathering the sheep - it generally involves Adam doing most of the running and Corrie sitting watching on! Perhaps he needs to enlist the help of more little nippers to stand firm with the crooks and waving arms? Never the less, they seem to be enjoying expanding their skills and it's our little nod to Grandpa.
So whilst developing the business is important to us – always at the fore front has been our core values for Gilsland Park
* Quality * Style * Personal *Unique * Family Time * Old Fashioned Play &
* Space –Space for kids to be kids and adults to relax.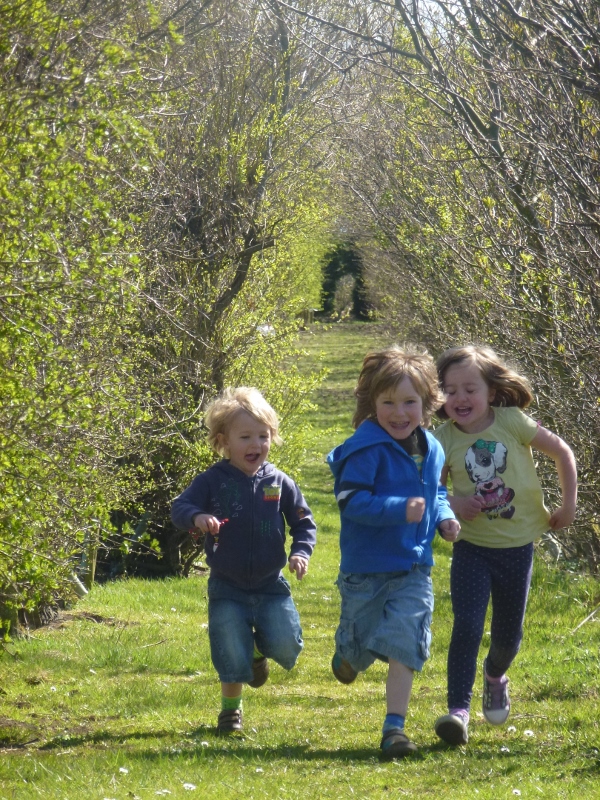 Free Range Kids@ Gilsland Park
With this in mind we are confident that whilst some things change and develop - some things will definitely stay the same and Gilsland Park being a relaxed, family run holiday park is one of them. Those are our roots, that's what makes it special and that's how it will stay. Uncle Bill, always happy help cut the grass in the summer or lend a hand in moving a new van; mum is often found in the laundry making up bags for those busy change over days and my daughter Evie, 10 yrs, knows every single kid on the park and which grandparent/parent or caravan they belong to!
To start making your own special memories, enjoy Gilsland Park and all that North Berwick and East Lothian has to offer, Check out our fantastic new accommodation , check availability and book up here Holiday Availability and Booking
Back to News & Blog