Family Activities at Easter time in North Berwick and East Lothian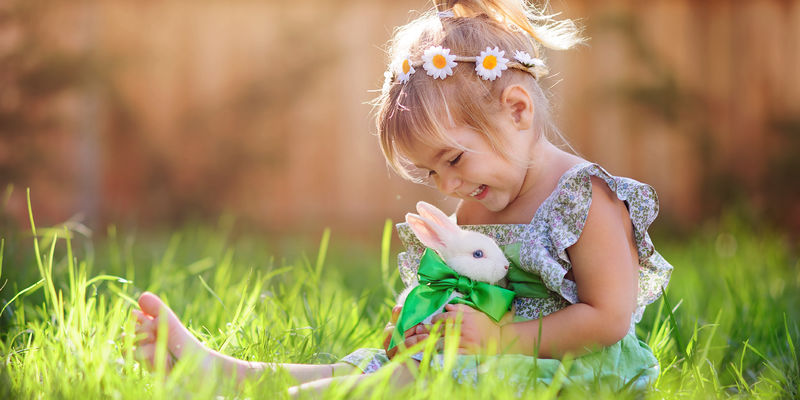 What's on and Where to Go at Easter in East Lothian?
With Easter just a couple of weeks away, it's time to get planning. There's lots going on in East Lothian over the Easter holidays for all the family, including Easter egg hunts, food festivals and family days out. Here's our pick of some of the best events happening in North Berwick and beyond to help you celebrate and enjoy time with the family this Easter.
[1] Staying at Gilsland Park?
If you are staying at Gilsland Park or own a Holiday Home here you are cordially invited to join us in our annual Easter Sunday Funday taking place on 21st April. A bouncy castle from 12noon - 2 pm along with an Easter Egg Hunt and Kids races. Some pics of Fundays gone by :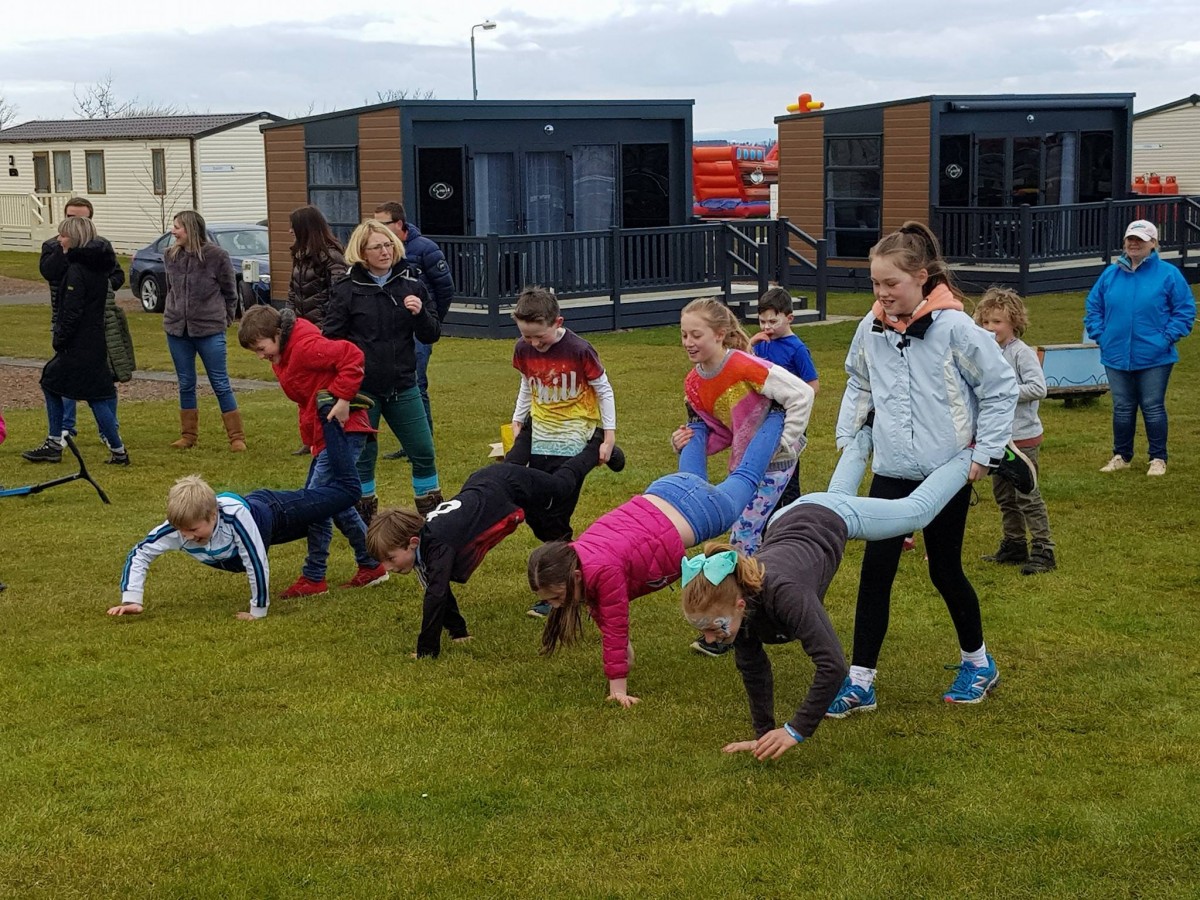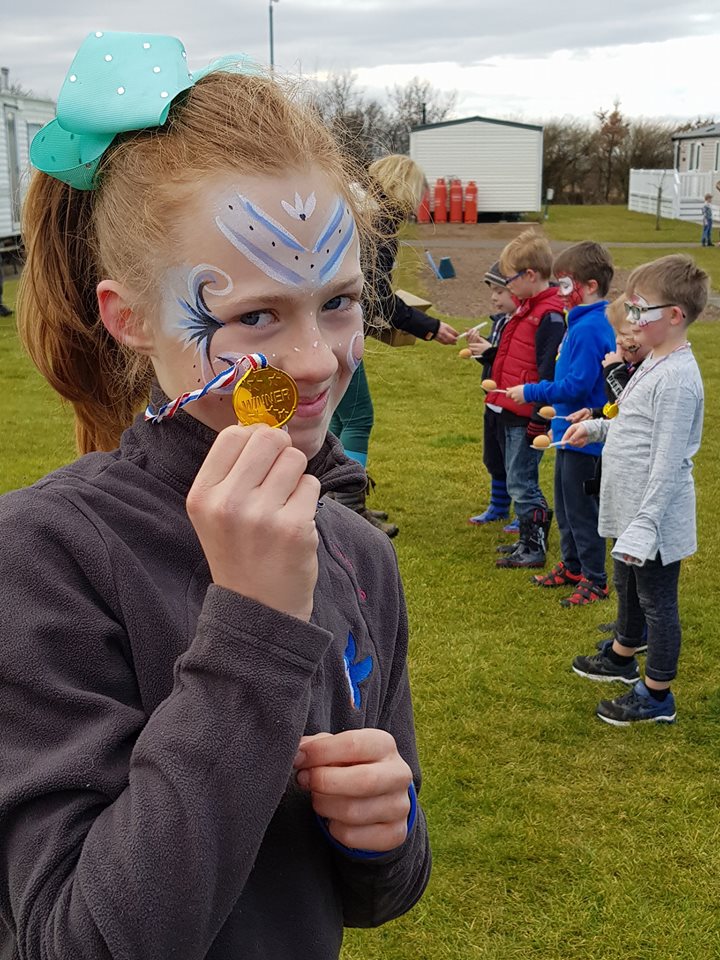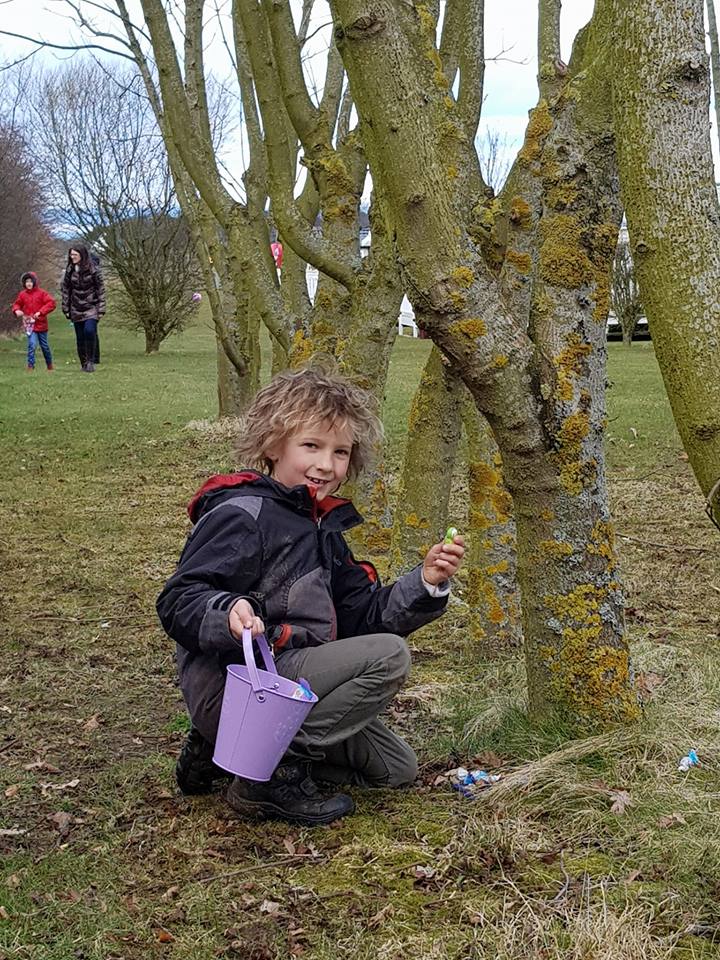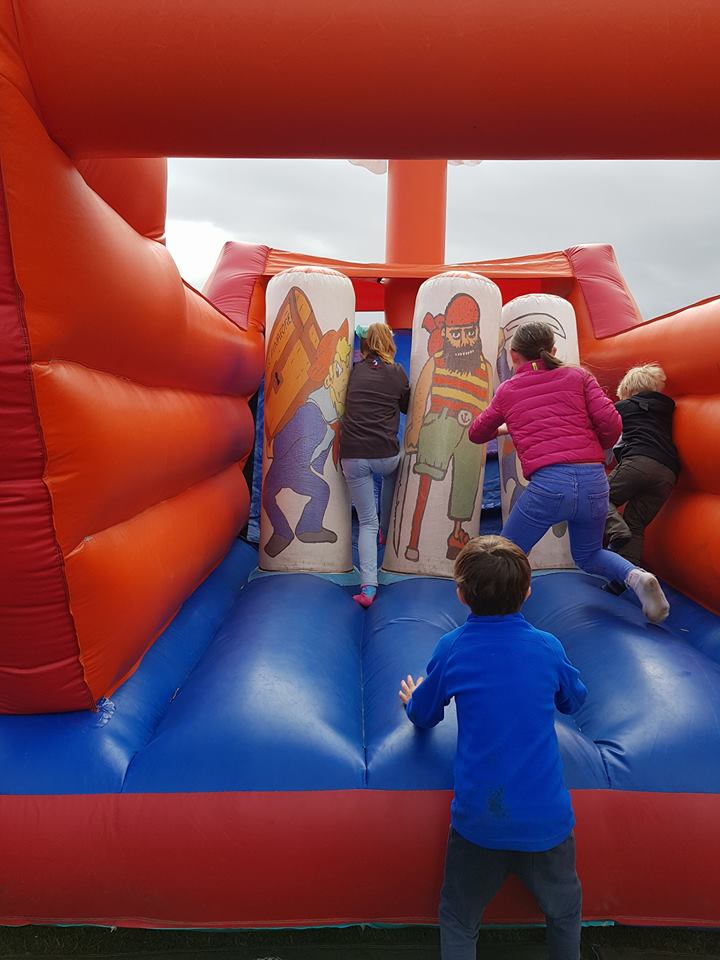 To book in to the funday please email us on : info@gilslandpark.co.uk
[2] SEABIRD CENTRE, NORTH BERWICK
Watch the seasonal seabirds. There is plenty of special wildlife sightings to be had at this time of year, as well as incredible boat trips to the Bass Rock at the Scottish Seabird Centre in North Berwick. A sum up of their Easter Fun is below but to find out more visit their website here
Easter Fun takes place between 12 April 2019 to 22 April 2019
Join us for our exciting new puppet show Escape! for kids age 2+ where Percy the Puffin is trying to leave his burrow to escape to the sea to meet his friends but must overcome some challenges on his way. Older kids (age 6+) can help Professor Egghead use robots in this fantastic new science show Ro-bish removals. Learn about how we can remove plastics from the water, preventing them from causing significant damage to marine wildlife. Shows will start from Friday, 12 April, included with admission. Puppet shows, 11.15am, 12, 13, 14, 19, 20 & 21 April at 11.15am. Ro-bish removals, daily at 2pm, 12 to 22 April inclusive.
[3] EDINBURGH ZOO
Have a wild day out. See over 1,000 different animals including the famous giant pandas at Edinburgh zoo
[4] NATIONAL MUSEUM OF FLIGHT
There's lots going on at the National Museum of flight this Easter
From Concorde to Airship R.34 discover the science behind the technological breakthroughs that allow people to travel at the speed of sound at the edge of space from 15-22 April at the National Museum of Flight.
New! Flight Family Trail
Discover ground-breaking technological advances in aviation that would have seemed impossible 100 years before. Listen to the words of the designers, engineers and pilots who conceived, built and flew them.
Family Technical Challenge
Daily, 11:00-13:00 & 14:00-16:00.
See if you can build a glider that goes further, faster and higher.
Suitable for age 3+
Craft
Daily, 12:00-15:00
Work with our artist to build your own beautiful creation in paper which tomorrow might take to the skies.
Suitable for age 3+
Meet the Pilot
Mon 15-Wed 17 and Fri 19-Mon 22 Apr
Discover what it is like to be a light aircraft pilot.
Those Magnificent Chemists in their Flying Machines
Fri 19 Apr
11:00-11:30, 12:30-13:00, 14:00-14:30
The Skylab in conjunction with the Royal Society of Chemistry has a new science show to explain how chemistry is used to improve everything from lift to pilot performance. This will be fun, interactive and loud with a real jet turbine demonstration!
Suitable for age 3+
[5] EASTER EGG HUNT AT EAST LINKS FAMILY PARK
Head to East Links Family Park over Easter to take part in an Easter egg hunt. The event will be taking place from 30 March – 22 April, and entry is included with the normal admission price. Kids can hunt for the red and gold eggs hidden around the park for a chance to win a special prize at the end. Don't forget to collect your discount entry tickets available from Gilsland Park reception.
As well as the Easter egg hunt, there will also be the chance to see lots of baby animals, take part in face painting and explore the park's attractions, including a fortress play park, go karts, soft play barn, train safari, crazy golf and trampolines. For more information please visit East Link Family Park
[6] EUROPEAN STONE STACKING CHAMPIONSHIP
Who even knew such a Championship existed!! The annual European Stone Stacking Championships takes place on 20th & 21st April. Now in it's 3rd year, the competition brings together a community of stackers from across Europe and features some inspiring and breathtaking balances.
The competition takes place at Eye Cave Beach on Bayswell Road, Dunbar.
[7] EASTER SATURDAY AT MUSSELBURGH RACECOURSE
Musselburgh Racecourse are hosting a day of entertainment on Saturday 31 March. As well as horse racing, there will also be live music and entertainment, game stalls, fairground rides, face painting, and plenty of food and drink. The Easter Bunny will even be making an appearance! The event is suitable for the whole family, with the fun kicking off from 11.30am.
[8] CHOCOLATE & CASTLES
Easter Eggsplorer Trails are available at both Tantallon Castle and Dirleton Castle
Historic Scotland venues across the country are inviting visitors to take part in their Easter Eggsplorer Trails over the holiday weekend. In East Lothian, both Tantallon Castle and Dirleton Castle will be taking part. Between 30 March – 22 April, head to either of the venues to take part in the Easter hunt. Follow the clues hidden throughout the castle to solve the puzzle and complete the challenge. The event is included in the normal admission price.
For More information please visit More information: whats on historic scotland
[9] MORE CHOCOLATE ?
Preston Mill in East Linton has a Cadbury Easter Egg Hunt and is the perfect way to celebrate Easter.
Running on 19 Apr 2019 - 22 Apr 2019 from 12.30 – 16.00. Monday, Friday, Saturday, Sunday
Take the whole family on an adventure of the outdoors as you search the beautiful gardens and collect chocolate prizes. Find out more here Preston Mill
[10] And last but certainly not least - CANTEEN FOOD FESTIVAL @ ARCHERFIELD WALLED GARDEN

Following a winter break, one of Scotland's leading street food festivals at Archerfield Walled Garden is back! Beautiful, open-air surroundings, incredible food, great tunes and lots to keep little ones entertained - what's not to love!
Featuring a selection of the UK's most acclaimed street food traders, Rogue Village create a family-friendly carnival atmosphere juxtaposed with its beautiful 18th century walled garden setting. The perfect country day-trip just a short drive from Edinburgh.
Resident DJs, Four Corners, will be setting the soundtrack for the day with lots to do onsite from our giant garden games to acres of beautiful grounds to explore, the fairy trail, micro-brewery, play park, bike hire as well as Archerfield Walled Garden's café, shop and bar.
Saturday 30 March, 12 - 6pm
£1 adults, kids go FREE (no booking required)
TRADER LINE-UP
The Cheesy Toast Shack (gourmet grilled cheese) | Chick+Pea (halloumi fries and Middle Eastern) | Pizza Geeks (wood-fired pizza) | Fowl Play (buttermilk fried chicken) | Fujisan (Japanese street food) | Goodtimes Tacos (taco truck) | Shanty Town (Creole BBQ) | Norelli (Neopolitan Street Food) | Litty's Larder (seasonally inspired cakes and bakes) | Belgian Waffle Tuk (Belgian waffles) | Herringbone (cocktails and mocktails) | Poco Prosecco (prosecco on tap) | The Garden Bar (ales, wine and soft drinks)
So the choice is yours ...... what will you fill your days with???
Back to News & Blog