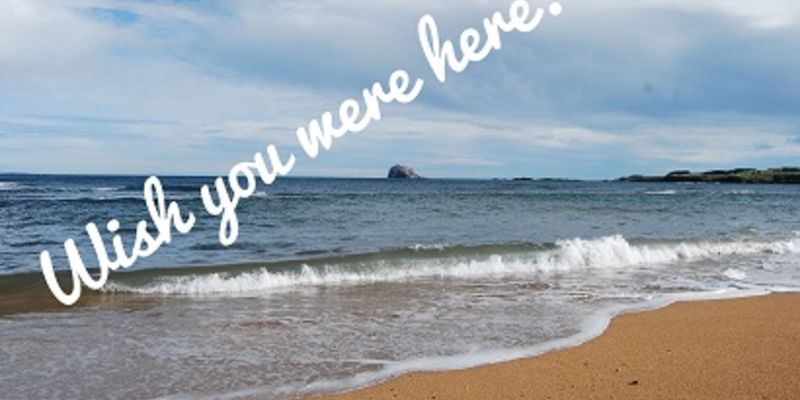 The Park will reopen its gates on 1st March and the team are onsite and ready to help with a smooth start to the season.
The current opening hours of the office are as follows:
Mon & Friday 9am - 5pm
Tues, Wed & Thurs 9am - 1pm
Please telephone on 01620893790 or email or contact us via our web contact page : Contact Us
Winter Blues and Holiday Daydreaming

Its cold and wet outside with Storm Doris hitting us hard, a little relief can be found in daydreaming about how you'll spend your time when the sunnier, warmer weather makes its reappearance. We hope certainly hope you'll be spending it with us at Gilsland Park and now is a great time to think about what needs done at your little Bolt Hole by the Sea!.
A Spring Clean and Tidy Up - Book in a Spring Clean and Tidy up and we will clean the outside of your van -deck and windows, gutters cleaned out and tidy the lawn edging around the caravan. Book your Spring Clean ad Tidy up here Contact Us . Costs - £120 with a deck £75 without a deck.
New Storage – It is truly amazing how much stuff we accumulate but keep it neat, tidy and safe in a Trimetal box. Click through to the website Trimetal Storage Box advise us of the your preferred size and colour here Contact Us and we will arrange for it to be supplied and fitted free of charge!
Add a Deck? To really enjoy the outside you might want to think about adding a Deck to your existing van. Get in touch and we can arrange a quote and a drawing for you Contact Us
Fill and Check – When it's time to return ....... Remember to book in your Fill and Check. We will fill up the water in your caravan, check the system and turn the heating on low thus taking the chill off your caravan and ensuring a smooth start to the season. Book in your Fill and Check here, remembering to give us the date you wish to return to the caravan – cost £30. Contact Us
See you all soon!
Back to News & Blog