Getting to Know Gilsland Park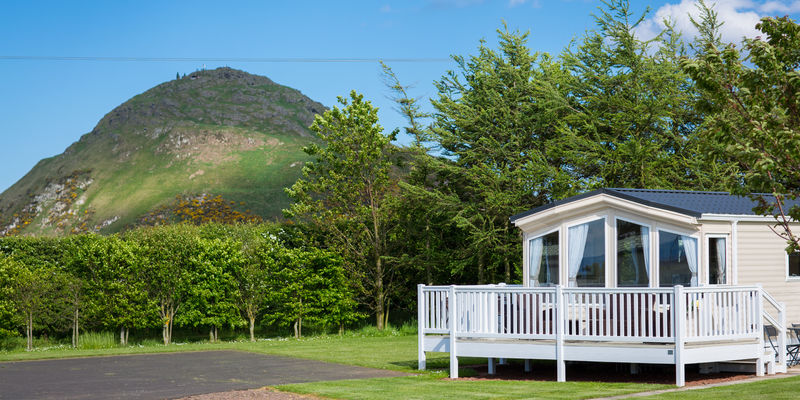 Gilsland Park has been a family affair since the 1930s when Dr. Robert Macnair, a GP in Edinburgh saw that the Old Fever Hospital was up for sale, just outside North Berwick. Dr. Macnair strongly believed in the healing properties of good old fashioned fresh seaside air and deemed it the perfect place for his patients to get some rest and recuperation.

There were no caravans at the time, accommodation was anything people could get their hands on, including a train carriage and even a single-decker bus! The "on-site facilities" consisted of a communal water tap in the middle of the field, everyone supplied their own toilet facilities, some better than others!

In the 1950s Grandpa John and Granny Pat took over and made Gilsland their home and work. With a lot of hard work, they cleared the agricultural land to allow for more caravans which were becoming more commonplace. The 60s saw the arrival of a dedicated shower and toilet block, which was a huge step!

In 1990 Grandpa John and Granny Pat retired to a house by the sea and Bill, their eldest son and his wife Anna stepped up to take on the day to day running of the park. Grandpa was never far away though, he visited every day reminding everyone how things should be done!

Just before the turn of the millennium, the average caravan had changed drastically and it was clear we needed more space to accommodate the number of visitors. In 2002 this work was completed and Gilsland was now home to a brand new static caravan park with modern facilities (quite the change from the single-decker bus and train carriage).

In 2012, Adam took over after Bill and Anna's retirement. Being the fourth generation, our aim is to continue the long-standing tradition of holidaying in North Berwick whilst continually raising the bar and meeting the expectations of all our visitors. We have grown holiday home ownership to near 100 owners, all who enjoy their own holiday home by the sea. For those who haven't quite decided where they would like to set down their holiday home roots, we have Seasonal Touring Pitches available and our holiday fleet offers everything from Glamping to Caravans as well as beautiful, family Hot Tub Lodges as well the Hot Tub Studio, perfect for a getaway for 2.
Back to News & Blog